Under the Data Protection Act 1998, organisations are required to keep the information they hold about you, up to date, accurate and relevant and but also not excessively however, at times organisations need your help to do this. An example of this is your General Practitioner (GP)/ Local Surgery. A local surgery is required to retain your records for the life of the registered person plus ten years, which means the records could exist for some time[1].
Some would say that why do I need to keep my records up to date at my GP's? I'm very rarely ill and whatever medication I need I can get over the counter. So what's the point in keeping in contact with your GP? What happens if they need to get in contact with you instead? Or why would they need to contact you?
Cervical Cancer Screenings. That's why. I make no apology to any readers of this blog, because it's an important subject and if you're male and think this doesn't apply to you consider the women in your life that need to be told. I wrote this blog because this week (22nd-28th January 2017) is cervical cancer awareness week but it's also Data Protection Day today (28th January 2017)
The facts:
Every day in the UK 9 women are diagnosed with cervical cancer
3 women lose their lives from the disease every day
Cervical cancer is the most common cancer in women aged 35
75% of cervical cancers are prevented by cervical screening (smear tests)
However 1 in 4 women do not attend this potentially life-saving test
To be invited for cervical screening in the UK you need to be registered with a GP, who needs to have your current address on file. The NHS 'call and recall' system invites all women who are eligible for screening and registered with a GP. This system also keeps track of any follow-up investigations and, if all is well, recalls you for screening at the appropriate time for you – either three or five years depending on your age. It is important that you make sure to update your GP with any changes of circumstance or address.
Across the whole of the UK women are invited for cervical screening between the ages of 25 and 64. Women aged 25–49 are invited every three years and women aged 50–64 are invited every five years. If you are eligible and have not received an invitation to attend cervical screening then you should contact your GP[2].
Just this week I had a pre-cancer cell removal operation done, and as I've moved around quite a bit the last year with my career, it makes me very glad that I have updated my records with my GP so they had the chance to tell me that my smear was due because if I hadn't, then I might have forgotten all about the need to go get checked out and in this instance, it has probably saved my life.
Before it's too late, keep your records up to date.
For more information on cervical screening, you can go to Jo's Cervical Cancer Trust Website here: https://www.jostrust.org.uk/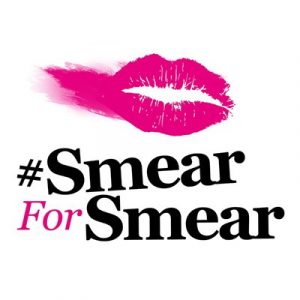 [1] https://digital.nhs.uk/media/1158/Records-Management-Code-of-Practice-for-Health-and-Social-Care-2016/pdf/Records-management-COP-HSC-2016 Accessed 28th January 2017
[2] https://www.jostrust.org.uk/about-cervical-cancer/cervical-screening-smear-test-and-abnormal-cells/cervical-screening-in-the-uk Accessed 28th January 2017
My records being up to date has potentially saved my life.