Denham is leaving as UK Information Commissioner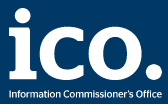 It may appear that Elizabeth (Liz) Denham is leaving her role as Information Commissioner due to her resignation.  In fact, legislation means that her tenure is limited to one term.    Previously,  a commissioner could be reappointed for a second term (Under DPA 98 Sch 5 Sec 2(5)). However, the current legislation (DPA 2018 Sch 12 Sec 2(4)) clearly states that "A person cannot be appointed as the Commissioner more than once." Having filled the role from 2016-2020, Denham is ineligible to remain commissioner
The ICO has extended Denham's contract by just over three months to aid their recruitment process.
The launch of the campaign to recruit the next IC has been announced on 28th February 2021. Find it here.
£200K, Full time, 1 term (approx 4 years).  It closes 28th March 2021. Annoucement is expected beginning of May which will enable plenty notice before Liz Denham leaves in October
Here's the live Denham countdown clock:

Was 16th July 2021, now 31st October 2021 as it seems they forgot to start the recruitment process.
(CLI.consent.non_necessary)
—
Liked this countdown?  Maybe buy me a coffee or three and share some of my blogs on your social networks as a thank you.