Denham is leaving as UK Information Commissioner
This page is an ever-moving feast and is being updated regularly with the process for recruiting a new Information Commissioner. Check back regularly for more updates.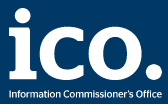 It may appear that Elizabeth (Liz) Denham is leaving her role as Information Commissioner due to her resignation, however,  legislation means that her tenure is limited to one term and so her term has come to an end.    Previously,  a commissioner could be reappointed for a second term (Under DPA 98 Sch 5 Sec 2(5)). However, the current legislation (DPA 2018 Sch 12 Sec 2(4)) clearly states that "A person cannot be appointed as the Commissioner more than once." Having filled the role from 2016-2020, Denham is ineligible to remain, commissioner.
Who forgot to put the job advert out?
I strongly believe that the DCMS extended Denham's contract by just over three months to aid their recruitment process because someone forgot to sort it out.
The launch of the campaign to recruit the next IC was announced on 28th February 2021. Find more details here. The role was an attractive £200K-ish, Full time, 1 term (approx 4 years).  It closed on 5th April 2021, which was a little later than the planned 28th March 2021.
The campaign timeline suggests that we should hear something in Summer.
The announcement was originally expected beginning of May but it is now TBC, however, most higher and senior roles require between 3 and 6 months resignation notice. Ideally, there would be a hand over before Denham leaves in October. I anticipate we will hear something end of June.
Denham's appointment in 2016 went before Parliament where she faced questions about her intentions. How this will play out in COVID times remains to be seen.
This page and the process was last updated 21st April 2021 14:00 GMT
I checked for an update on the 2nd August 21:45GMT , and there was nothing updated on the website.
Here's the live Denham Departure countdown clock:

Liz Denham's leaving date is currently the 31st October 2021 [not inc. any leave she may have booked]
—
Liked this countdown?  Maybe buy me a coffee or three and share some of my blogs on your social networks as a thank you.