Mailing List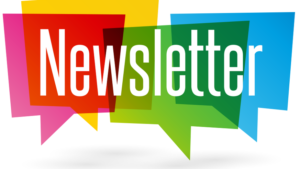 Join up to Records Management Girl (RMGirl)'s Mailing List for courses, webinars, products, blogs and other activities.
I've lovingly called my newsletter "The Records Retention Observer" and my readers as "Tribe members"-  this group is not exclusive to anyone or anything.  You are welcome to join up to my mailing list.   I will be covering the entire spectrum of information including Records Management, Information Governance, Data Protection, Freedom of Information, Information Security and more.
Becoming an Observer mailing list subscriber
Each email will contain information about RMGirl created or shared content. This will include items such as information about courses, interesting or useful examples of what organisations are doing in the information sphere, and links to guidance or advice that will help. Subscribers will get discounts for RMGirl products as well as guidance documents to help with the governance of your information.  You can see more of the stuff that is written on RMGirl Blog here.
Your Data
You can opt-out of the mailing list at any time, either by contacting RMGirl or clicking on the unsubscribe link at the bottom of the email.
This mailing list is not hosted by a third party company and so will be stored in the UK alongside the rest of the website, and so your data will not be shared with any other organisation for any purpose.   I will be working in conjunction with or wish to share other organisations information, blogs or special offers that I think you may benefit from and will include in my newsletter.  I will not share your data with those organisations and your information will only be given to those organisations should you personally choose to engage.
More information about how RMGirl uses your data can be found here.
Upon signing up, you will receive a confirmation email. This email needs you to click to confirm you want to join. This is to avoid any spamming and make sure the emails are authenticated.
Where possible, it is advised that you use a business email address rather than a personal one.
—–
Like what you see here? You can buy Emily a virtual coffee here.