Webinars
Welcome! Here you fill the list of webinars that are available and topics that are currently being covered.  If there is a webinar that you would like to see run, please get in contact.
These webinars are short and to the point.  There's no messing here.  Find a subject and book it.
Special Offer – £49.99 for each webinar.  10% off for mailing list subscribers. 
VAT is not currently applicable.
Mailing list subscribers receive a 10% discount on the above prices.
Courses start at 1.30pm or 3 pm – check start time when you book!
Two-hour courses include a 10-minute break
Webinars will need a minimum of 2 delegates to run. If for whatever reason the course does not go ahead on the scheduled date, delegates will be offered to transfer to next available date before a refund is issued.
You will receive an e-certificate for each course attendance.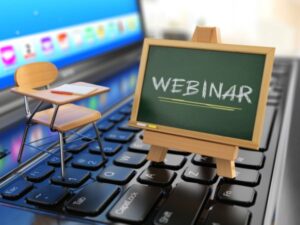 Informational Webinars
The course below can be attended by any world but please be aware RMGirl is located in the UK, however, concepts and theories can be applied elsewhere.  Moreover, some are targetted specifically for Northern Ireland or Scotland but other countries may be able to take what has been learnt and apply to their own country. Slides will be available afterwards.
FREE – Furlough Fraud & Records as evidence (1 hour)
What is the record life cycle and how does it apply to my org? (1.5 hours)
Duty to document – What to do about the fact it sits between FOI and PRSA (Scotland) (1 hour)
What has the recent RHI Inquiry meant for RM and for my org? (Northern Ireland) (1 hour)
HR and Practical Records Management (2 hours)
Scanning and Destroying in line with Legal Admissibility and Evidential Weight – The what, where, when and why it exists (BS10008) (1 hour)
E-health, ICT, Digital Strategy – what this reshuffle means for records management (Ireland) (1 hour)
Webinars for How-do I:
RMGirl is famed for her skills in breaking down records management into bite-size chunks and making them easy to do and understand. These webinars come with more factual takeaways that you can practically do yourself.  Slides will be available afterwards.
complete an information asset audit? (1 hour)
spread the word of Records Management to connect non-Records Management people? (1 hour)
sell records management to my senior management? (1.5hours)
align retention with other multi countries legislation? (1 hour)
apply retention to my organisation's records? (1 hour)
improve my records management plan? (Scotland) (1 hour)
get a certificate for Legal Admissibility and Evidential Weight (BS10008) so that I can destroy my physical records once scanned? (2 hours)
get ready for moving to Office 365 – the things you need to do before you move. (2 hours)
Special Offers:
Sign up 3 members of staff to the same webinar and get the 4th free on the same webinar.
Buy 4 webinars for 1 person and get 1 free webinar.
Webinars Timetable
Below is a table of webinars and when they will be running. Please see above for pricing and length. 
Webinars Suggestions
If there is a topic for a webinar that you would like covered, please get in contact using the suggestions form.
IRMS Member requests will be taken as a priority.
---
Liked what you see on this page?  You can buy RMGirl a virtual coffee here.
If webinars aren't for you, you can read the RMGirl blog here.