Welcome to Records Management Girl!
Records Management Girl is here to spread the love of RM and convince you that RM is not just about filing! RM is concerned with the effective control, governance and use of information and records. Good RM assists business delivery and decision making at all levels of an organisation. RM also is good for facilitating both compliance and cost and efficiency gains. Good RM organises the information it creates and transforms it into a corporate asset by ensuring that its value is recognised, its information processes are automated and that all relevant risks are identified, mitigated and managed.
We can help you with your information from;
business transformation including paperless office and accommodation/storage reduction,
back scanning of records and legal admissibility and evidential weight of records i.e. BS10008:2014,
assessment of records and their retention,
transfer to a place of deposit or local archive for historical preservation,
offsite storage tendering and/or contracts,
storage layouts and achieving maximum space on-site in a PD5454 compliant room,
the information architecture of your EDRMS including O365 & SharePoint Online e.g. assisting with knowing where to store information in an easy to use and efficient manner,
training end-users from the 'tech-phobic' to the 'tech-mature'. e.g. making them more comfortable with new software and system that helps your records management,
stand in your board room and explain why Records Management can be a business change for the better,
get to the root cause of your fundamental issues and even help you towards our compliance with GDPR! i.e. Data Protection Act 2018 in the UK,
policy change, build and implementation e.g. getting records management into your business,
information risk and heat maps including mitigation,
information asset audits, management and determining who should be the person with responsibility for the assets (Information Asset Owners and coordinators),
handling of sensitive data including commercial, legal advice, personal data, management data and policy data,
mentoring and/or coaching in various topics and skills e.g. presentation and interview techniques,
Why this will help
RMGirl will save you time and money and freeing your staff to look after your organisation and serve your customers, stakeholders or patients. To learn more about RMGirl and her experience see the about RMGirl section – want to know more? We can arrange an informal conference call and project scope… get in contact, I'd love to hear from you.
Also, if you're not a member of the Information and Records Management Society, you're really missing a lot in this community! e.g. great networking opportunities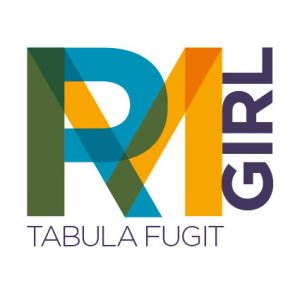 Count down until Denham
leaves the ICO.

16th July 2021