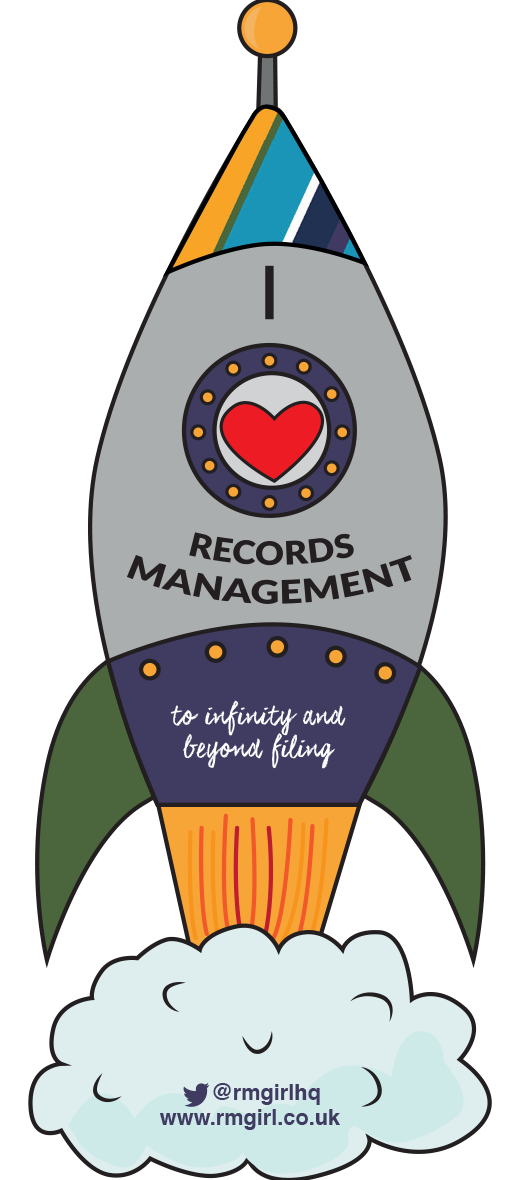 This sticker is completely free! We don't ask you to exchange any rights or freedoms for your RM Girl infinity sticker.  We will only use the personal data you supply post the sticker to you (2nd class Royal Mail).
However, if you would like to sign up to our newsletter we'd love you to join our Tribe.  We publish our newsletter monthly and you'll find it packed full of records management news.  We send a maximum of one email per month, and you're able to unsubscribe at any point, should you change your mind.
If you'd like to join the mailing list, you'll find all the details here.
If you'd just like the sticker, please complete the form below.