Conference & COVID-19 – #IRMS20
IRMS Conference isn't today, but it'll be here in November.
May is the month for IRMS Conference, yes? No. As I write this blog post, on Monday 18th May at nearly 19:00 which would normally be conference week. However, sadly due to COVID-19, Conference is postponed until later in the year. Right now, we would be entering into the main Gala Dinner ballroom, dressed up in our finery, for the evening do of #IRMS20.  Majority of the gents choose to wear black tie or kilts and the women dress up in ball gowns and cocktail dresses. I have to say, it is my most favourite event of the entire year.
We have a few fun and games before we enter into the ballroom where the awards night,  a lovely 3-course meal, an after-dinner speaker all take place and then usually a band or retiring to the bar for yet more networking or a bit of dancing so that we can party into the small hours having had a full day of extensive learnings and break out sessions and keynotes.  Although we can't stay up too late as we have the final day of the conference to attend which starts nice and early with a really interesting Keynote.
Check out my #IRMS20 video
I recorded a small video for the IRMS as to what I love about the IRMS Conference.
You can see it on the IRMS's YouTube site here.
In the YouTube video, I talk about an accolade that I should have been receiving tonight on stage but I have to wait a little longer now. Have a listen to learn more.
Since we have until November 2020 to wait for IRMS Conference there is still time to sign up to go!  Visit the IRMS Conference website to learn more.  Word on the street is that this really is a temporary move. #IRMS21 will continue to happen in May 2021!  Boy am I excited by that!
Here's some pictures of times gone by from IRMS Conference: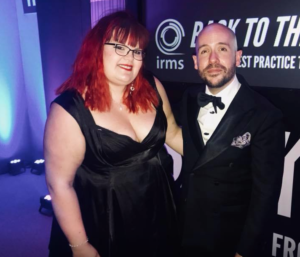 —-
If you can't wait for #IRMS20, then go have a look at the rest of my blog for some more posts. There is an RSS Feed and I will be hopefully issuing some new content soon.
If this post was helpful, please consider Buying Me A Coffee.
Conference & COVID-19 #IRMS20